Review Detail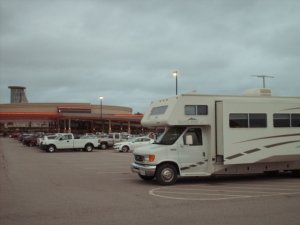 Great for staying overnight and food
When we arrived, there were a couple of truckers parked near the road in the front of the Casino, a ways from the entrance, so we parked there. The parking lot wasn't very full, so we were not in the way. The lot is very level and quiet.

We went into the Casino, which is smoke free - very nice. Looked like the machines were relatively new. There were a number of game tables.

We checked out the menu in the cafe. Mostly sandwiches and burgers. We chose to eat in the buffet. Salad bar was very nice. A nice selection of main dishes. Mostly fried (chicken, fish etc.) There were a variety of desserts and ice cream choices. The price was reasonable.

Overall a great place to stay for an overnighter.
Comments